More on Jim Plummer:


The Applefather was able to make it to Jim Plummer's memorial service, and had this to share with us:

The Funeral Service for Jim Plummer was a beautiful, uplifting, solemn, serene and spiritual Celebration. My guesstimate is 400-500 in attendance. Wonderful (and 100+ percent accurate) words of tribute and hymns. Looked like the entire Mets Family turned out.

A couple of the pages from the Service are [below].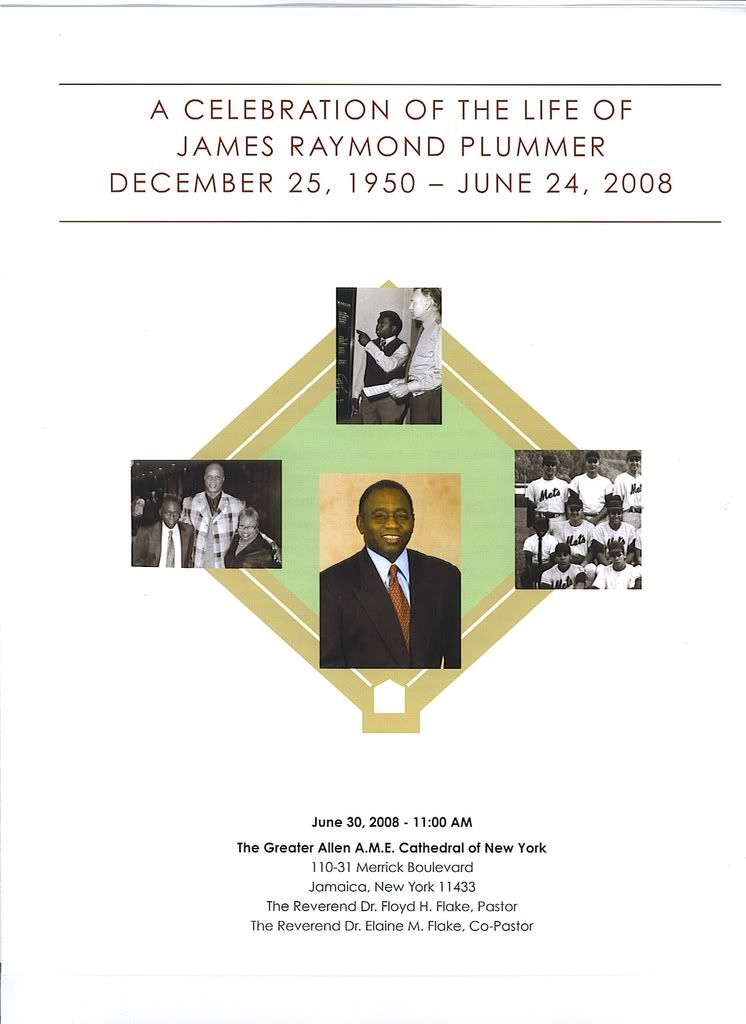 Posted by: Andrew @ 01:49:43PM EDT on Sunday, July 6th, 2008